NOTE: Content on this page was updated in December 2022, and includes the publishing of a agreed Mission. A revision of our constitution in 2023 will embed with Mission, refresh the organisational structures and align to the incorporated societies and charities act.
Background
Climbing New Zealand (CNZ) is the National Sport Organisation (NSO) administering Sport Climbing in New Zealand. CNZ is a member of Sport New Zealand (Sport NZ). CNZ is a member of the International Federation of Sport Climbing (IFSC) and the IFSC Oceania Council for Sport Climbing (OCSC). Sport Climbing is an Olympic Sport from Tokyo 2020 and CNZ is therefore a member of the New Zealand Olympic Committee (NZOC). We have a development relationship with High-Performance Sport New Zealand (HPSNZ).
Our Mission
Climbing New Zealand provides the sporting governance and infrastructure to grow and promote sport climbing in New Zealand as a vibrant, enjoyable and enriching sport.  Climbing New Zealand will do this by providing the opportunities and encouragement for all New Zealanders to participate, enjoy and develop in climbing whether as a personal goal or in competition locally or on the world stage.
To support the mission CNZ will:
Operate as the National Sporting Organisation for Sport Climbing as recognised by the International Federation of Sport Climbing (IFSC). 
Promote the development of key aspects of the sport including but not limited to router-setter development, coaching development, athlete development programmes, officials development.
Develop and main relationships with the key New Zealand sporting entities, including not limited to Sport New Zealand, High Performance Sport New Zealand, New Zealand Olympic Committee (NZOC), Para-Olympics New Zealand, Universities and Tertiary Sport New Zealand (UTSNZ).
Develop and maintain relationships with key Climbing sector stakeholders including member and non-member climbing clubs, New Zealand Alpine Club (NZAC), Aotearoa Climbing Access Trust (ACAT), and club, school, community and commercial climbing facilities.
Have a focus on supporting Youth in the Sport.
Ensure that Climbing New Zealand meets a range of integrity and athlete welfare standards including but not limited to Drug Free Sport standards, child protection requirements, athlete well-being.
Organise and run competition climbing events including a range of National Championship, National Schools and other National events.
Select New Zealand representative teams to compete internationally.
Support regional, club, schools and gym level events.
Undertake any other activities which support or enhance the mission.
Climbing New Zealand Membership
Sport Climbing in New Zealand has Climbing New Zealand (CNZ) as the National Sports Organisation (NSO) and there are 7 regional clubs that are affiliated members of Climbing New Zealand. CNZ is managed by a Management Committee of 4 Executive positions and 6-8 ordinary members representing the affiliated clubs. All roles within CNZ are voluntary.
About Sport Climbing in New Zealand
Sport Climbing in New Zealand is a growing both as a recreation and as well as a competitive sport. We are aware of the growing interest in climbing as a recreation, for some climbing takes the place of the more traditional exercise gym, for others it is their primary recreation and sport. This growth is being lead and supported by new climbing facilities especially new bouldering gyms.
The growth of the sport in youth is being encouraged with participation to school competitions and the success of climbing at the AIMS games for 11-13 year olds.
Climbing New Zealand directly supports the New Zealand Secondary Schools Sports Council (NZSSSC) sanctioned Secondary Schools Championships each year.
Climbing New Zealand runs the National Championship series, including National events for Speed, Bouldering and Lead climbing. The Lead climbing event also includes para-climbing categories.
Beyond the national events, CNZ affiliated clubs run or support a range of local, schools and regional climbing events.
Commercial gyms provide the climbing facilities to allow competitions to take place, are often a base for clubs to operate and support the climbing programmes that are at the entry or grassroots of the sport.
Facilities and clubs provide coaches and mentors to support our youth climbers as they develop there climbing skills.
Climbing New Zealand also support our competitive climbers to compete internationally. Climbing New Zealand selects a New Zealand Youth Team each year to compete overseas. In recent years we have competed regularly in Australian National events, Oceania events and have regularly sent a Team to compete at IFSC World Youth Championships.
About the Sport Internationally
The international governing body for Sport Climbing is the International Federation for Sport Climbing (IFSC) See https://www.ifsc-climbing.org/index.php/about-us
Internationally climbing has a rapidly growing profile, particularly with sport climbing having its Olympic debut in Tokyo 2020 and now being confirmed as a sport (with expanded categories and athlete numbers) for Paris 2024, and confirmed as a sport at LA 2028.
In Paris 2024 there will be separate medals for Speed and for combined Lead and Bouldering event.
One positive action and a current focus for the IFSC is the planning for para-climbing and working toward IOC recognition and the aim to be a full para-Olympic sport in time for Los Angeles 2028.
Changes to our competition season
In 2020 we undertook a major review of our selection policy in an attempt to provide a fairer and more transparent policy and selection process for all. As a result of this policy review, we also reconsidered the time of our National Championship events and this resulted in us opting to change of Championship season from May to September to September to April. This change allowed us to have our athletes compete in their next international season age group through the National Championship events. This simplified the selection process and reduced complexity for our selectors. We are still to complete a full selection cycle so too early to fully endorse the changes.
Results and Rankings
Results from all National events are used to calculate National Rankings. Results for all CNZ National events are available on PIKI now at a new URL below. The results are also available live to track progress during the events (Chrome browser is recommended).
To access Climbing New Zealand Results, link to this site:
https://piki.trainingsims.com/#CNZ/event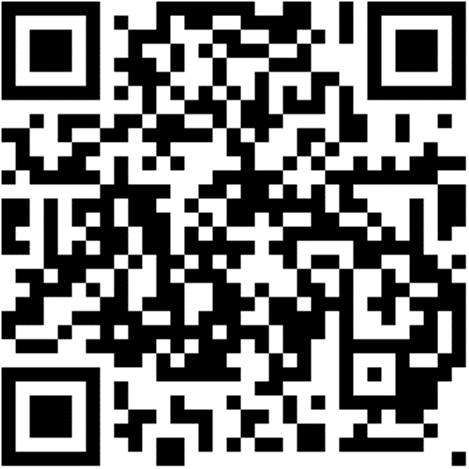 More Background
Our constitution and current strategic plan are available here.