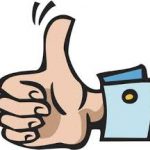 Congratulations to the following climbers who have been selected to represent New Zealand at the World Youth Championship event in
Arco, Italy in August.
.
Junior Male:
George Sanders (Wellington)
Kent Chevallier (Canterbury)
Junior Female:
Erica Gatland (Auckland)
Sian Moffitt (Rotorua)
Youth A Male:
Nathan Bothamley (Canterbury)
Youth A Female:
Sarah van den Hurk (Waikato)
Lydia Tomic (Waikato)
Lucy Whitehead (Waikato)
Ruby Friend (Canterbury)
Youth B Male:
Josh Cornah (Canterbury)
Youth B Female:
Bryanna (Bree) Bell (Rotorua)
Lea Ilic (Auckland)
.
Team officials:
Carmilla Ansin – Head Coach
Joanne Hutton-Smith –  Manager
Peter Lofthouse – Assistant
.
We know you'll do New Zealand proud!