National Secondary Schools Climbing Championship 2020
Due to Covid-19 restrictions this event has been cancelled
Climbing New Zealand is pleased to be able to bring together this National Secondary Schools event in 2020. The event will be held on the 31st of August and 1st of September at Extreme Edge Panmure, Auckland.
The event has two categories junior and senior for both male and female. The format is a combined format featuring all three climbing disciplines Speed, Bouldering and Roped Climbing (Top Rope format for this event).
There will be awards for the top climbers in each category, top school overall and top school in speed climbing.
Senior category finals will be live streamed on the Tuesday afternoon, there will also be a video summary of the event produced. Thanks to SkySport Next and the New Zealand Sports Collective.
Thanks to Extreme Edge Panmure and our team of Climbing New Zealand and Auckland Sport Climbing Association volunteer organisers.
Details of the event and the registration process are available here. Event Information and Registration Registrations close on August 14th.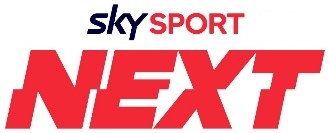 https://www.sky.co.nz/sky-sport-next.
Climbing is a fast growing sport and recreation for all ages. In 2021 Sport Climbing will have its Olympic debut at Tokyo 2020.