Climbing NZ, in partnership with Northern Rocks, put on a fantastic event this past Saturday. With 21 female and 28 male climbers competing for the much contested Opens title, it was always going to be a great day.
The supporters spent their day watching and cheering some incredible climbers.
The qualifier round consisted of 5 climbs for males and 5 climbs for females. It was hard to know where to look at any given time.
6 climbers then headed to finals from each category. Although Jasmin Arnold-Clark placed 5th, she did not compete in the finals.

Females
Lucy Sinclair (Place:1)
Azaria Briscoe (Place: 2.5)
Amanda Speed (Place: 2.5)
Tayla Manning (Place: 4)
Jasmin Arnold-Clark (Place: 5)
Kiri Shibahara (Place: 6.5)
Dixie Whiting (Place: 6.5)
Males
Oskar Wolff
George Sanders
Finlay Cate
Jake Townsend
Spencer Menzies
AJ Goldsmith
After a complete re-set, the athletes were then taking on 4 very difficult boulders. The crowd was engaged and hyped to watch these fantastic athletes.
Final Results and Podiums
Females: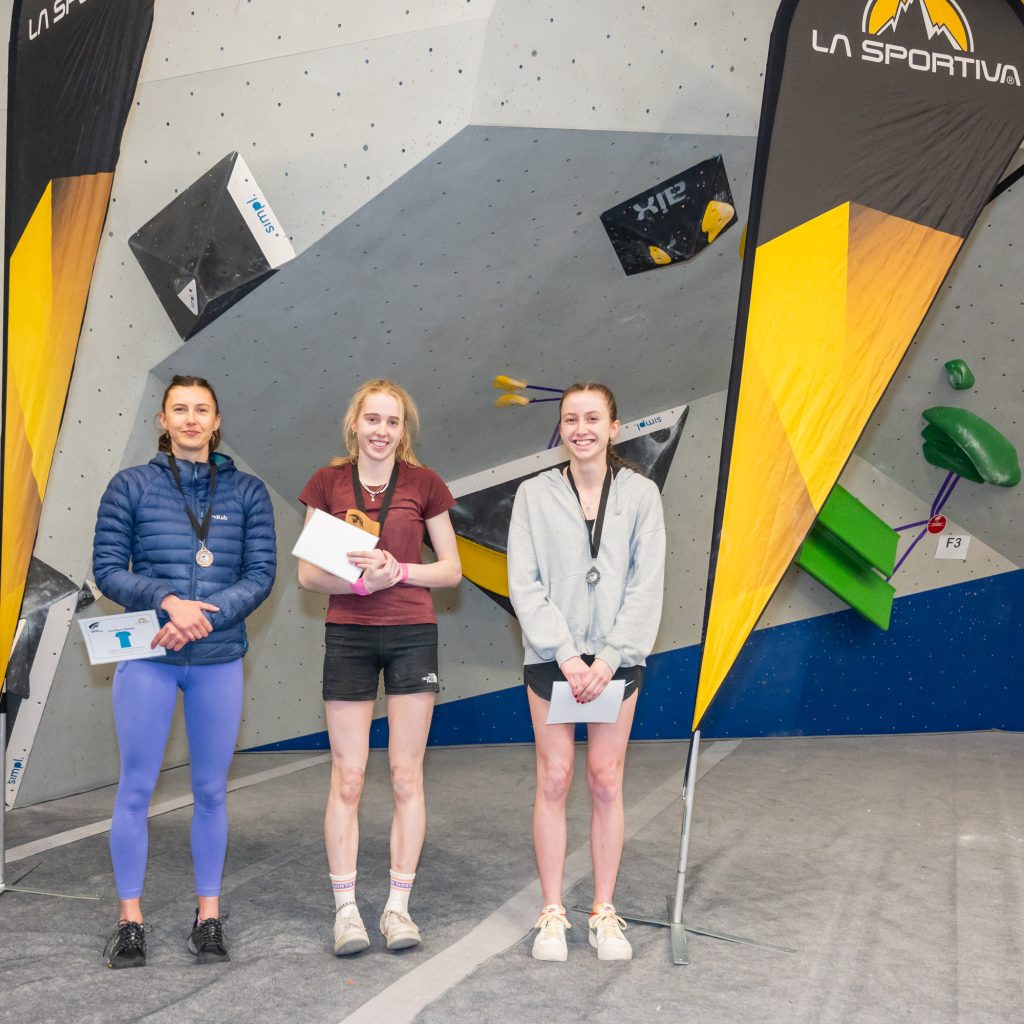 Lucy Sinclair
Tayla Manning
Amanda Speed
Dixie Whiting
Kiri Shibahara
Azaria Briscoe
Males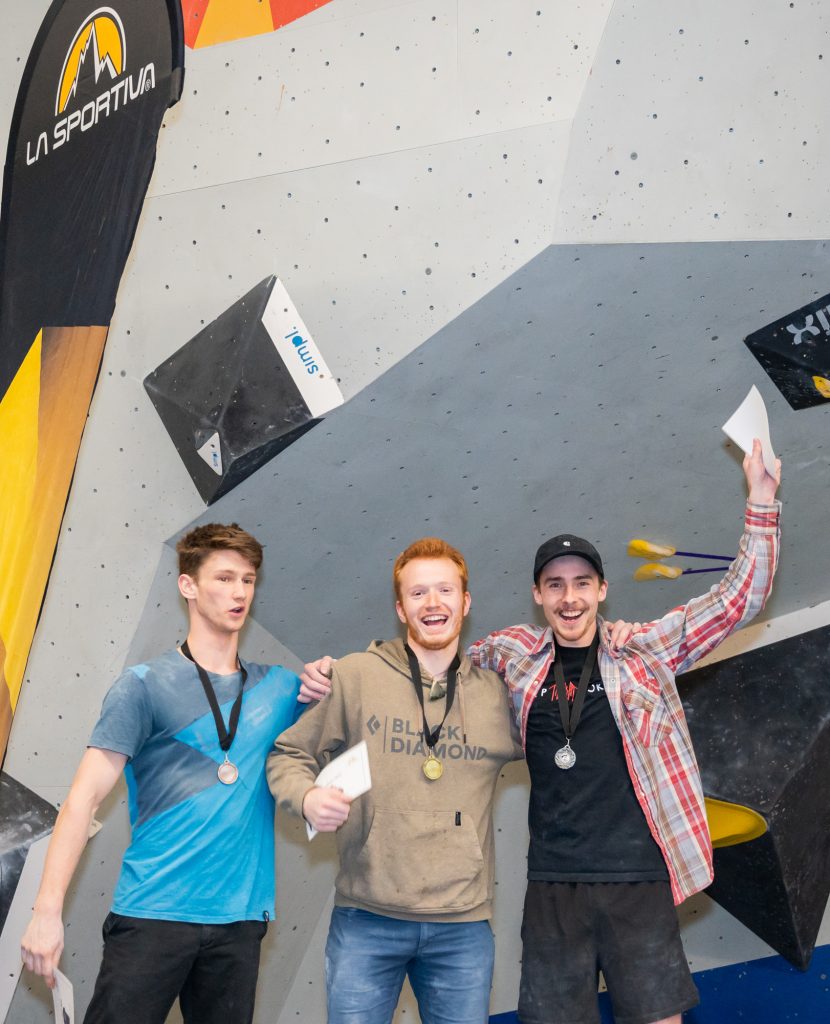 Oskar Wolff
George Sanders
Jake Townsend
Finlay Cate
AJ Goldsmith
Spencer Menzies
Overall, the day was full of action, emotions and joy. We thank our sponsors
La Sportiva
RAB
The North Face
Black Diamond
To watch the finals and qualifiers, head to our FB Page (available until 15/10/2023) to watch the live-stream videos from the day.