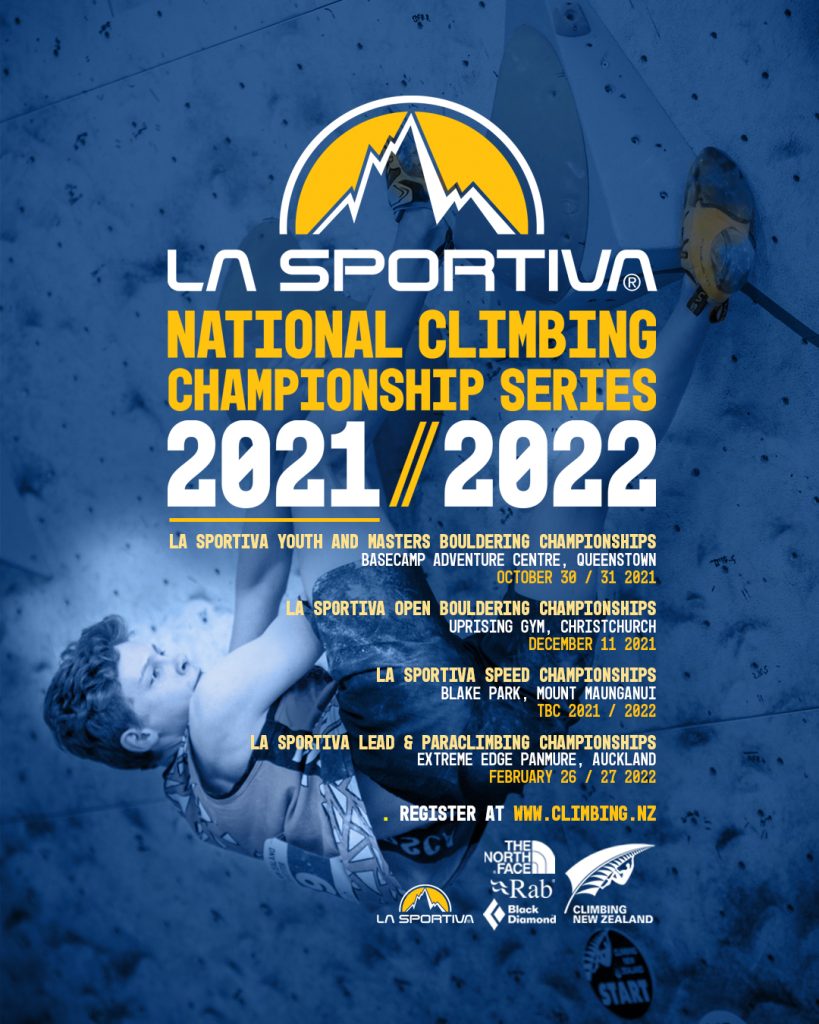 2021/22 La Sportiva Youth and Masters Bouldering Championships
We remain committed to running this event as scheduled on the 30th and 31st of October in Queenstown. We appreciate that this will mean that some climbers will not be able to attend, however we have taken the view that we need to try and keep running events when we are able to and provide the opportunity for our athletes to compete.
Unable to attend due to covid-19 restrictions or other circumstances?
With the selection of New Zealand Team, we will do our best to follow our Selection Policy as it is currently written. Athlete's who are seeking New Zealand Team selection for 2022 and are unable to attend the event can request selection consideration under the exceptional circumstances clause (Section 8 of the selection policy). Please refer to the selection policy first and then make your application to . Inability to attend due to covid-19 restrictions will certainly be considered exceptional circumstances. Please make your application as soon as possible and before 5pm on Monday the 1st of November.
Hold trophies from 20/21 season?
Please ensure that you bring these to the competition or arrange for its return to someone who can bring the trophy to Queenstown.
Not Registered Yet?
Please register yourself here. REGISTER HERE
Before you arrive in Queenstown
Please complete your National Climbing License form, available from our website here. https://www.climbing.nz/competitions/domestic-license-form/
Your club team manager will need to collect your forms and will also issue you with your climbing number for the season.